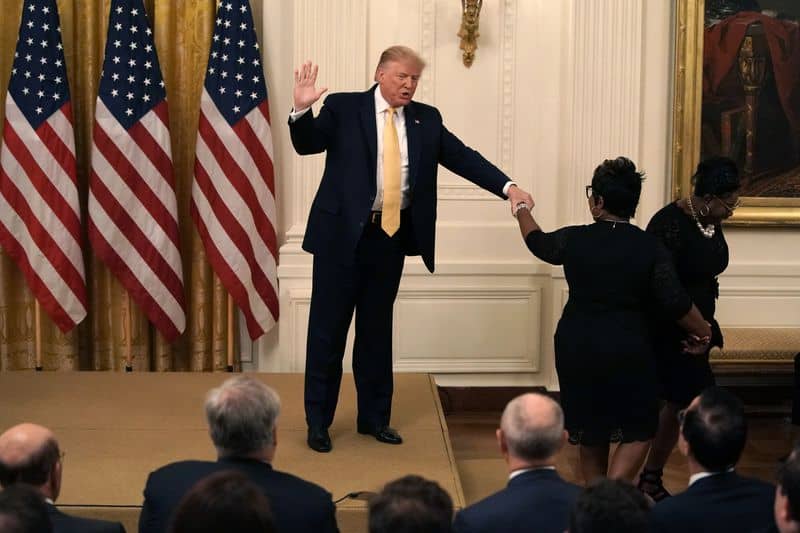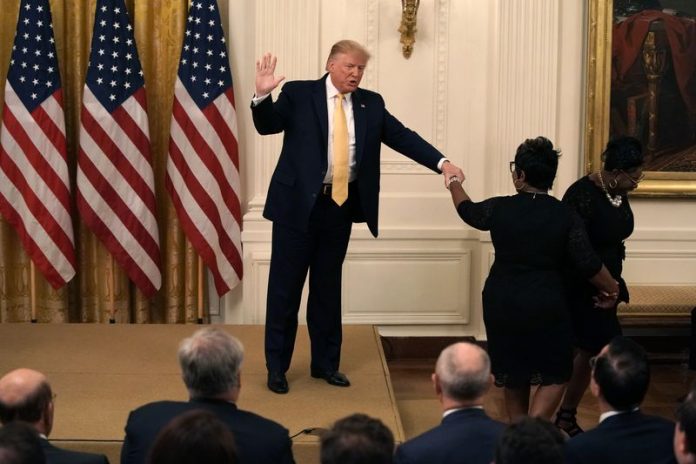 Last Thursday, President Donald Trump held a "social media summit", the purpose of which was to talk to content creators from various social media platforms, to hear for himself and the American people about their stories of Big Tech Biases. The media has gone nuts, acting as if Trump was counting cards in online blackjack. The event included members of the administration, icons from across YouTube, Facebook, Twitter, and the like, plus various notable names from a multitude of online forums.
Among the content creators were sisters and conservative vloggers, Diamond & Silk, Allen Estrin, founder of Prager University (a conservative video creation group, not a school), and "Carpe Donktom", real name unknown, who makes memes and viral videos. Of the organization leaders, there was Charlie Kirk of Turning Point USA, James O'Keefe, head of Project Veritas, and Lila Rose, founder of Live Action (a pro-life group).
Now, does this guest list lean right? Yes, I won't deny that. However, the attendees were NOT exclusively right-leaning. Tim Pool, a 'Citizen Journalist' who operates the YouTube channel "Timcast" and debated Jack Dorsey (Twitter CEO) on Joe Rogan's podcast, describes himself as center-left and even has announced support for Hillary Clinton's policies in the past.
Among the guests were some strange invitees, such as Ali Alexander, a blogger who tweeted, "[Kamala Harris] is not an American Black. Period." and Joy Villa, singer and Scientologist. Picks like these, and others, have made media accuse the President of creating a bubble of voices that will only say what he wants to hear since none of the big tech companies in question were invited to share their side of the story.
Ok, fair enough. However, I think it's good that the President has given these voices a chance to speak freely about the issue of censorship without any middle-men. Now, of course, the social media platforms should get the opportunity to respond, which they will. In fact, it's already scheduled to happen in a week or two in front of congress.
Bias and Censorship
So the summit opened with a speech from the President, where he spoke about censorship and the state of the US. "[Regarding the economy] I think everyone's happy, it's just some people aren't willing to admit it."
"We have terrible bias. We have censorship like nobody has any understanding or nobody can believe," he said.
During his speech, President Trump also commended James O'Keefe, head of Project Veritas. Project Veritas is an independent Journalist group that specializes in investigative reporting, undercover journalism, and whistleblowing on Big Tech.
Some of their exposes include revealing that Pinterest (of all sites) had blacklisted a Pro-Life organization by labeling it behind the scenes as "Pornography". When exposed, Pinterest doubled-down on their position.
They're most incredible story, however, is their recent expose on Google, when an anonymous source revealed undercover footage of Jen Gennai, Google's head of Responsible Innovation, saying, "We all got screwed over in 2016 [in the Presidential election], again it wasn't just us, it was, the people got screwed over, the news media got screwed over, like, everybody got screwed over so we're rapidly been like, happened there and how do we prevent it from happening again. We're also training our algorithms, like, if 2016 happened again, would we have, would the outcome be different?"
Scary stuff from a company that claims to be politically neutral.
 Rose Garden Drama
Other highlights of the event include some Rose Garden drama. After the event moved outside, and the president left, a Playboy writer and reporter Brian Karem said this about the President's guests, "This is a group of people who are eager for demonic possession."
Sebastian Gorka, former Breibart writer responded, "You're a journalist, right?"
Karem replied, "Why don't you come over and talk to me, brother? We can go outside and we'll talk about it."
"You're threatening me in the White House? In the Rose Garden? You're a punk! You're not a journalist, you're a punk!" Gorka shouted back, and then he stormed off while the crowd chanted, "Gorka! Gorka! Gorka!"
The point is not whether or not big tech is censoring. It is. The question is to what extent are they censoring, and what can be done about it?
This summit wasn't designed to arrive at a solution. It's merely a stepping stone to one, and a move to bring the censorship front and center. It also served to highlight just how much the divide between the "Mainstream" and the commonfolk has grown, as demonstrated by Mr. Karem's attitude.
Censorship hurts everyone, and whether or not the censors realize it yet, it's going to back around to bite them.