Netflix shows are loved by people and millions around the world have been watching or downloading shows here. The best thing about Netflix is that you can watch any show you like and that too without any advertisement break. They have been bringing original shows but most of the time they telecast content from different parts of the world. As July is approaching there are a lot of interesting and entertaining shows which are going to release on Netflix so if you haven't subscribed yet you show to do it quickly. Today we will discuss which new shows are launching in July so let's take a look at the shows below.
Warrior Nun
Warrior Nun is a female-centric show and it revolves around a woman with superpowers who is out there to save the world. The series will premiere on July 2 and you can enjoy it as soon as it comes out.
The Old Guard
The Old guard is another interesting series that will come out on July 10th to entice all the fans. It revolves around a group of people who have got unique powers and can heal themselves. If someone discovers their secret they have to protect it all costs.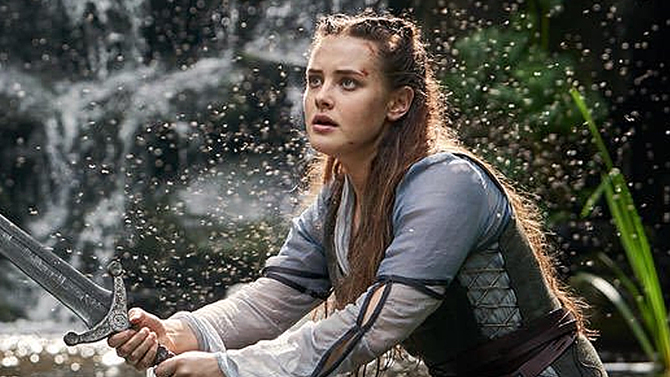 Cursed
You will witness Katherine Langford becoming all power to take on the new Arthurian legend in the most anticipated show Cursed. The series is expected to come out on July 17th and it is going to feature a lot of twists and turns you may not have seen before. It revolves around a person who is cursed and turns into a wolf from time to time.
Unsolved Mysteries
You will be surprised to know that along with the new series Netflix will soon surprise you with a new version of unsolved mysteries. All the new episodes are going to drop on July 1st and you will see your favorite show with a new flavor altogether.
The Umbrella Academy
The Umbrella Academy is coming back with season two in July and if you are excited to watch it there are many others like you. It is a web series and the plot is quite interesting as there are around 43 infants born on the same day and the women weren't even pregnant. It will release on Netflix on July 31st.
Read More: The Best Feel-Good Show You Must Watch
Desperados
The movie Desperados is an interesting one and if you watch it you will surely enjoy it. The movie revolves around a woman who is trying hard to recruit two of her best friends. How their life changes are to be seen. Nasim Pedrad, Anna Camp are Sarah burns happen to be the most favorite characters here.
The kissing booth 2
Kissing Booth is a hit series and it is coming back with a season 2 on July 31st. It revolves around a high school that has a long term crush on someone and they are surprised to meet each other at the kissing booth spring carnival.
Stateless
Stateless is another exciting series that is going to come out on Netflix on July 8th. It revolves around a group of people who meet in a strange encounter at an Australian immigrant office.
Read More: Solar Opposites Season 2: Release Date, Plot And All You Need To Know

The baby sitters club
All the fans of Baby sitters club will be happy to know that it is adapted as a new series and will soon come out on July 3rd to make all the fans feel entertained and loved. It will revolve around six friends and they all are trying hard to make their business successful.